Hand woven from premium quality materials, our straw hats are the perfect match for your day out on the beach, the lake, the track, or any place you find fun! There isn't a way to go wrong with these, and once you flaunt your straw hat in the open, people are bound to acknowledge the adventurer in you. Plus, you can put it on a toddler and officially make them the coolest kid on the block.
Size guide suggestions to avoid a one on one with the sun (please measure one head before purchasing as we will not accept size exchanges, these ages are just suggestions as everyones head is sized differently, please measure)
Newborn - 44cm (for the new ones to the block to about 5m)
Baby - 48cm (for the 6-18m baby eager to make a rad first impression)
Kid - 54 cm (for the 2-8yr olds who can't stand sunscreen)
Adult - 58cm (for anyone who's ever blown out more than 8 candles on their cake.)
A black drawstring is included to adhere to head size.

The best ways to handle your straw hat is:

- Putting on & removing your hat by the brim is best to keep its structure together, holding the crown is more prone to straw cracking.
-Be mindful to keep out of damp area and not let it get wet. If it does get wet, use a clean cloth to carefully dry it off.
- These are handwoven with 100% straw and the straw may crack with time.

*shipping & taxes are calculated at checkout*
Customer Reviews
Write a Review
Ask a Question
08/17/2021
Killer dome piece!
Ordered one for the 1yo and one for the 6yo both hats fit them great seem like good quality and def protect them from the sun. Thanks SW!
corey m.

United States
06/17/2021
Straw Hat
I found it super hard to find these in an infant size. Strictly always has multiple options in stock. Not to mention the rad design options.
Deagan

United States
05/18/2021
Loved it buying more
Great I wore it to my sons races that I photographed everyone at and it kept me cool and shaded. My husband was jealous and now him and all the kids want them! They shipped fast and are great quality.
Danielle J.

United States
04/11/2021
Send it
These hats are just the cutest! The material is great and it fits my little guy comfortably. I will be buying more for sure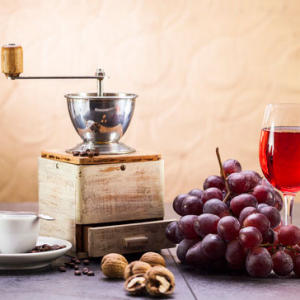 KB
Kaila B.

United States
10/06/2021
Perfect
The hat looks exactly like the picture. The sizing seems to be a perfect fit Wonderful costumer service.
Whitney H.

United States
08/17/2021
Just gonna send it straw hat
Great quality & our go to Hat; for any day!
Taylor H.

United States
07/18/2021
Quality merchandise, quick delivery. I'll definitely be back for more cute stuff.
Melissa P.

United States
06/23/2021
Wow!!
My husband loved the straw hat!!
Ursula D.

United States
06/12/2021
Perfect!
Such a cute hat, fits my little guy perfect. Made well perfect for anything out doors!
Deanna

United States
04/11/2021
Just gonna send it
Super cute straw hat!!! Ready for the track
Jessica B.

United States