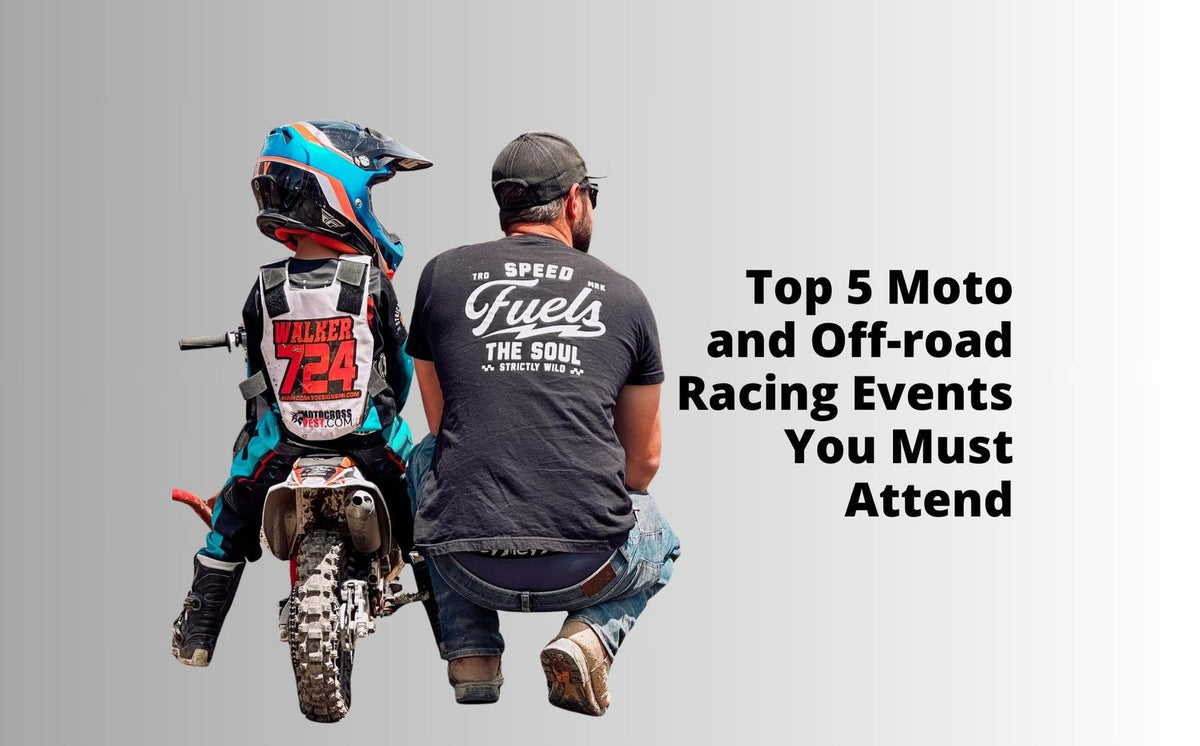 Top 5 Moto and Offroad Racing Events You Must Attend
Moto and offroad racing events are adrenaline-charged spectacles that showcase the skill, daring, and excitement of offroad racing in action. Attending these events can be a thrilling experience for both fans and participants alike. Whether you are watching world-class riders competing in high-speed motocross events or witnessing the ultimate endurance of desert racing, moto and offroad racing has something to offer for everyone. In this blog post, we will introduce you to the top five moto and offroad racing events that you must attend at least once in your life.
1. Dakar Rally
If you are looking for an ultimate test of endurance, Dakar Rally is the right event for you. Formerly known as the Paris Dakar Rally, it is regarded as the toughest off-road race in the world. Spanning thousands of kilometers across the South American continent, the rally takes riders through challenging terrain, including deserts, mountains, and jungles. Along the way, they face extreme weather, navigation challenges, and grueling conditions that test their strength, skill, and resilience.
2. Baja 1000
The Baja 1000 is one of the most iconic and grueling off-road races in the world. Held annually in the Baja California peninsula in Mexico, the race covers a distance of over 1,000 miles of unforgiving desert terrain. Racers face high speeds, massive jumps, and unpredictable obstacles, making it an intense test of both physical endurance and mental toughness. The event draws hundreds of racers and thousands of spectators from around the world and is a must-see for any offroad racing enthusiast.
3. Motocross of Nations
The Motocross of Nations is an annual event that brings together the best motocross riders from around the world to compete for national pride. Held over a single weekend in a different country each year, the event features three-man teams from different countries racing on a specially designed track. The race is a display of superior skills, agility, and speed as riders navigate through jumps, tabletops, and steep banks, often pushing their bikes to their limits.
4. Baja 500
The Baja 500 is one of the most challenging off-road races in North America. Held in Mexico's Baja California, the race covers a distance of approximately 500 miles across the peninsula. The course features varied terrain, including narrow passes, steep inclines, and rocky trails, which test riders' abilities to handle all kinds of environments. The Baja 500 is one of the most eagerly anticipated off-road races of the year and attracts riders and spectators from all over the world.
5. Red Bull Rampage
For those who love extreme freestyle mountain biking, the Red Bull Rampage is a must-see event. Held annually in Virgin, Utah, the event attracts an elite group of mountain bikers who showcase their skills, creativity, and courage in a natural terrain park. Riders launch themselves off steep cliffs, race down rough terrain, and perform incredible stunts, including backflips and tailwhips. The event is a visual spectacle and a true showcase of human grit and determination.
In conclusion, witnessing these five must-attend moto and off-road racing events is something every enthusiast should experience at least once in their life. From the ultimate test of endurance at Dakar Rally to the extreme freestyle mountain biking action of Red Bull Rampage, these events offer thrills, spills, and unparalleled spectacle. So, pack your bags, book your tickets, and get ready to witness the ultimate display of offroad racing passion.